Description
Bali Dive Package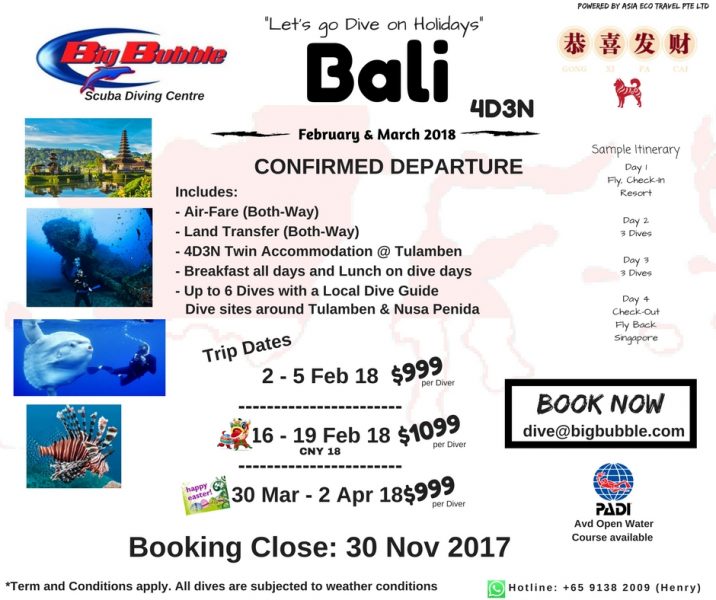 Join us for a Bali diving trip   Contact us now.
Bali diving trip 2 – 5 Feb 2018
Bali diving trip 16th – 19th Feb 2018
Bali diving trip 30 Mar – 2 Apr 2018
Bali is located in between Java and Nusa Tenggara in Indonesia. Being in the region where the Pacific Ocean meet the Indian Ocean, Bali basically lies right in the center of the world's richest marine biogeographically region. With quite a few beautiful dive sites around Bali, divers are sure to enjoy the company of the rich marine biodiversity found there including over eighty genera of coral and almost twenty five hundred species of fish..