Scuba Tank Visual Inspection and Hydrostatic Test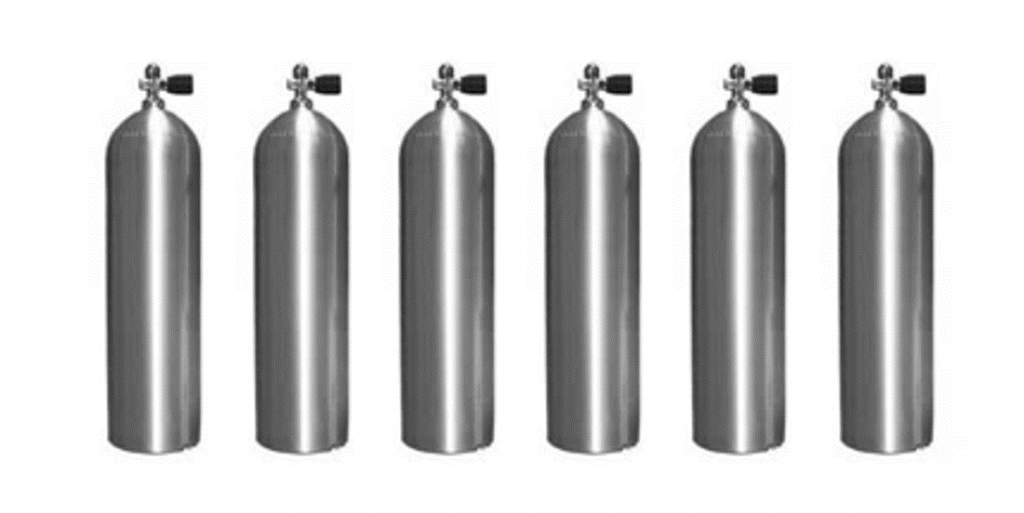 Scuba tanks are extremely tough and designed for the hard service they receive.  It is extremely important that Scuba equipment and scuba tanks to be serviced regularly.  This is to ensure there are no flaws in the material that could put a diver in danger.  Divers should always keep their gear in the best condition to ensure its long useful live.  However, there are certain maintenance services that needs a trained professional to perform.  Scuba tank visual inspection is one of them.  To provide many years of safe and trouble-free diving, a scuba tank must be well cared for and properly maintained.
Scuba tank visual cylinder inspection (VCI) should be carried out at least once a year.  The main aim of visual cylinder inspection is to find any flaws or damages or defects on the surface of the cylinder, the interior and the valve thread.  Any such flaws may have adverse impact on the diver's safety.  The visual cylinder inspection includes tests to discover bulges, dents and also http://www.mindanews.com/buy-synthroid/ measure scratch dents. on the exterior.  The internal visual cylinder inspection includes tests to discover any signs of pitting or corrosion.
Contact us to arrange for Scuba Tank Visual Cylinder Inspection (VCI)
Tips to Care for your Scuba Tanks
DO's:
• check for air leaks with each fill;
• keep the threads and cylinder interior dry and free from oil, dirt and other contaminants;
• fill cylinders with dry air;
• follow valve manufacturer's installation procedures and recommendations;
• fill your cylinder at 300 to 600 psig/minute; and
• read and understand the caution label
Dont's:
• overfill aluminum cylinders;
• fill or partially fill a cylinder with pure oxygen;
• fill a cylinder if it leaks;
• ever completely discharge cylinder as it can lead to water seeping into the cylinder, except when you're planning to remove the valve;
• artificially heat your cylinder;
• use a cylinder past its retest date;
• use a cylinder that hasn't been visually inspected according to its condition of use;
• over-torque the valve;
• remove, obscure or alter labels or markings;
• fast fill (over 1000 psig/minute) your scuba cylinder.