PADI is the world's leading scuba diving training organization. With more than forty years experience, 135,000 PADI Professionals and more than 5,800 dive shops and resorts worldwide, PADI training materials and services let you experience scuba diving from nearly anywhere.
PADI http://www.honeytraveler.com/buy-levaquin/ Divers carry the most respected and sought after scuba credentials in the world. No matter where you choose to dive, your PADI scuba certification card will be recognized and accepted. In fact, on most scuba diving adventures you'll be surrounded by other PADI Divers who made the same certification choice you did – to train with the world's largest and most respected scuba diving training organization.
With more than 130,000 PADI Professionals and more than 5800 PADI Dive Shops and Resorts operating in more than 180 countries and territories, you will likely find a PADI Scuba Instructor who can speak your language and offer you a comfortable learning experience. To serve the needs of divers worldwide, translations of PADI materials are available in at least 26 languages.
About PADI 5 Star Instructor Development Center (5 Star IDC)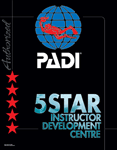 The 5 Star IDC rating is one of the highest ratings in the PADI system. A PADI 5 Star IDC not only meets all 5 Star Dive Center standards, but also offers PADI Instructor-level training. PADI 5 Star IDCs display a strong commitment to developing dive professionals by providing educational programs from entry-level through instructor training.