Suunto Promotion at Big Bubble Centre
Valid till 31 December 2016
Come and check out Suunto Promotion at Big Bubble Centre.
Contact us now for details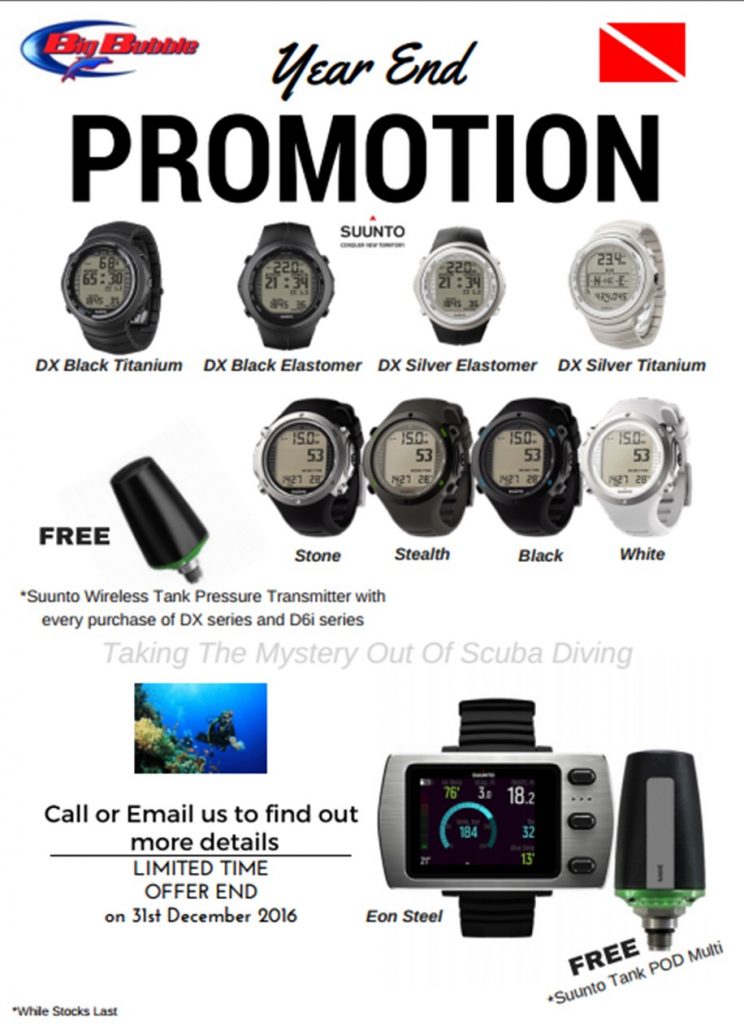 Suunto was born in Finland more than 75 years ago, when championship-level orienteer and keen outdoor enthusiast Tuomas Vohlonen invented the mass production method for the liquid filled compass.  Tuomas Vohlonen had long been bothered by the inaccuracy and lack of steady needle operation of traditional dry compasses. Being an engineer with an inventive turn of mind, he discovers and patents the production method for a liquid-filled compass with a much steadier needle, better readings and a new level of accuracy.
Since then, Suunto has been at the forefront of innovation, hand crafting premium sports watches, instruments and dive computers that have been tested in the world's harshest conditions and used by adventurers all over the globe. From the highest mountains to the deepest oceans, Suunto physically and mentally equips outdoor adventurers to conquer new territory. From the beginning of time, man has explored. All that has changed are the tools.
The word "Suunto" comes from the Finnish word meaning "direction". Suunto is pronounced "Soon-toh"
Suunto DX Dive Computer – How to use set points
Suunto in Diving