The Republic of the Maldives is an 868-kilometre chain of islands, strung across the Indian Ocean. Grouped into ring-shaped reefs, or atolls; swaying palms, pristine sandy beaches and crystal blue waters!
Between the atolls, in channels, can be found some of the best diving. Where submerged reefs or thilas rise up from the atoll floor to within 10 metres of the surface, http://quotecorner.com/online-pharmacy.html whilst fast moving water at the corners of the channels offer exciting drift dives and the chance to see large sea creatures. Reef life in the Maldives is prolific, with over 700 common fish species and many more still to be classified.
Sale!
Liveaboard Maldives
$1,885.00 – $2,329.00
Liveaboard Maldives – 8 Days & Nights 
Description
Dive Maldives – Maldives Liveaboard – Maldives LOB
Magical Maldives Liveboard Package 8D7N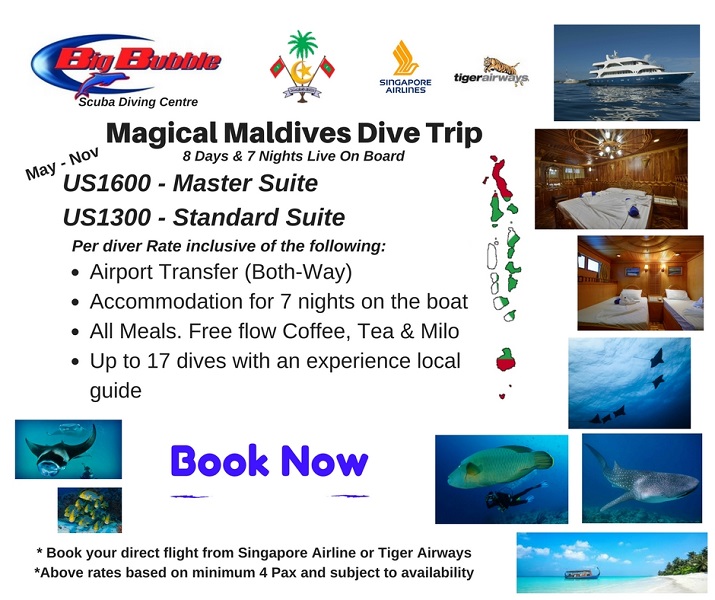 Calling all divers to join us for Maldives Liveaboard trip.  
You can depart from your country of origin and join us at Maldives.  
Iruvai, meaning Sunny Season in Dhivehi, is a wooden boat built by local craftman.  The wood used to build this liveaboard boat was grown locally in Maldives and are salt water resistant.  This Maldives liveaboard boat is stretched over 3 decks with indoor/ outdoor dining areas, lounge and bar and sundecks with sun loungers.   During the Maldives liveboard trip of 7 days 8 nights, guests can enjoy diving, snorkeling in beautiful reefs, fishing and cruising along the many beautiful islands and on crystal clear waters.  All the rooms are double occupancy with 5 rooms on the upper deck and 5 rooms on the lower deck.  A master suite featuring king size bed, bath tub and twin wash basins in the bathroom.  All cabins have en-suite bathrooms with hot and cold shower, centralised air condition system with individual temperature control.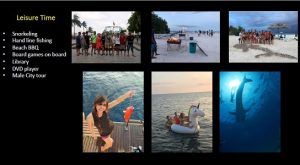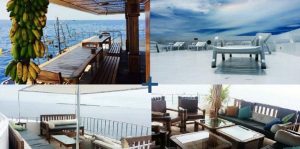 Includes
air-conditioned twin-share cabin with ensuite toilet & hot water shower
Return airport Dhoni transfers
Full board and after dive snacks
Drinking water
Tanks, weights & dive guide
Male City Tour
Snorkeling
Up to 17 dives (weather permitting)
Excludes
All scuba equipment
Alcoholic & carbonated beverages
International returns air-tickets
Island Fee (USD10 per pax) and Green Tax (USD42 per pax per day)
Airfare with all airport tax and travel insurance
Diving insurance (compulsory)